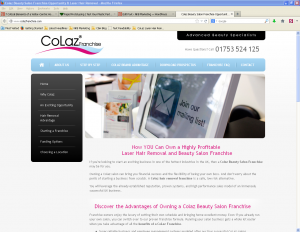 Your opportunity to take advantage of my free homepage audit where I'll analyze 7 critical elements of content on your homepage is still available. Just contact me here or call 315.738.1890 (toll free 1.866.738.1890).
So say you're considering this valuable free audit…let's prime your marketing pumps and get you thinking about the 7 elements of content that separate also-ran homepages from those that deliver results. I won't say much about them here, but know this is what I'll look at when reviewing your homepage.
1) Is your homepage visitor-centric?
It should provide answers to your visitors' questions.
2) Is your headline visitor-centric?
Your visitors need to know what you do and why you're the best source for your product or service.
3) Do you expand on the headline with some useful intro text?
You should always write your homepage with new visitors in mind…repeat visitors will cut you some slack.
4) Does the homepage make it easy for your visitors to find what they're looking for?
This is the place to organize all of your products into Categories.
5) Does the homepage create opportunities for visitors to DO something?
The Web is action oriented, be sure to motivate people to move thru the site.
6) Does your homepage build confidence?
Your visitor doesn't know you yet; does the homepage make them feel comfortable about your business?
7) Does your homepage make a sale?
The homepage is a great place for deals, sales, offers that entice clicks to Buy Now.
Your homepage is the center of gravity for your social media, email, video, etc. It's where you want people to go to get to know you and your products...and to buy! Make sure it's running on all cylinders for some amazingly powerful online marketing.
Until next time,
Nick
Other helpful posts on your Homepage:
Your Homepage…4 Tips to Get Online Visitors to Stay
Do You Make This Mistake on Your Homepage?
Nick Burns specializes in SEO Web writing, website information architecture, content marketing, consulting, and publishing. Face-to-face service in Utica, Rome, Syracuse areas, Central New York, Upstate New York, and the Mohawk Valley. Otherwise online and phone works well for clients. Phone him at 315.738.1890 (Toll free 1.866.738.1890) or contact here.