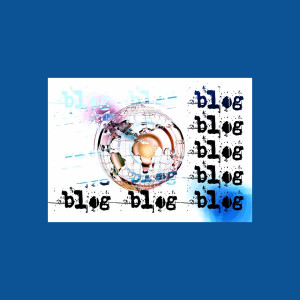 If you're struggling to come up with blog post ideas, here are 7 tips that may help you create some nice articles. Thanks to Digital Marketer for these terrific, easy blog post ideas.
The Content Aggregator
This is really easy, just post 3 or 4 links to posts you've read and liked. Make sure they're relevant to your audience and good enough to keep their interest. Also, it's great if you write a brief comment on each one: what your take is, most important point, etc.
The Crowdsourced Post
Here you send 3 or more experts in your field the same question and ask them to provide you with a short answer to that question. You then lead a post with a good headline, introduce the question you asked the experts, and then place a headshot of the expert to the right of their answers.
How do you get your "experts" to participate? You offer them a link back to their websites. They get link juice and you get a relevant post that's of interest to your audience.
The Embed Reactor
This is nice because you embed a video from another source and then comment on it. This is no problem for the creator of the video because he/she wants it out there to as many people as possible.
You can also do this with an infographic or presentation on Slideshare. And don't worry, the embed code is right there on YouTube, Slideshare, or the Infographic.
The Interview Post
Ask an expert in your industry to answer 3 or 4 questions and publish his/her answers in your post. Be sure to include a link to the expert's website. This is the inducement for the expert to participate, plus the publicity from the article itself.
The Quote Post
Find quotes from 3 or more experts about a topic and react to them in your own words. You could be in any business for this one, just bring the topic around to your industry so the post is relevant to your audience.
The Stat Round Up
Here you aggregate a bunch of stats that people in your industry would find interesting. For me that might be: 64% of SMBs use some form of content marketing, 80% have started in with an email delivery service, etc.
The YouTube Cut-Up
First you embed a video relevant to your audience from YouTube. The best kind for this is a How To video. Then, find breakpoints in the video where you can take screenshots and include them in your article. You really only need to write a sentence or two, if any, above each screenshot. This way your reader can look at the video or read down the screenshots to get the gist.
Here's a light-hearted one I just did for a client, check it out here.
So happy blogging! And if you use any of these blog post ideas, send me the links. I'd love to see your posts.
Until next time,
Nick
Nick Burns is an SEO web writer specializing in persuasive copywriting and content marketing. He provides clients a winning content strategy plus the special web writing to make it work. You can contact Nick here.