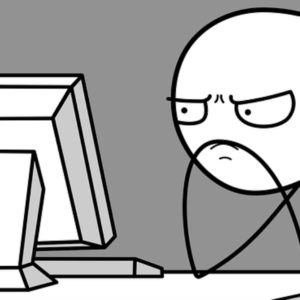 Customer pain points are a critical factor in determining customer motivation. I use the MECLABS Institute's Conversion Sequence Heuristic to guide me in understanding customer motivation as I create optimized content. It's a tool based on experimentation that helps you organize your thinking as you optimize your web pages.
Within the conversion sequence formula, motivation outranks "value proposition" and "incentives" as the single most important factor affecting conversion. (I'll be discussing value proposition and incentives in future posts.)
So what is it that we must ask ourselves to attempt to understand the motivation of our best prospects? The MECLABS formula includes five questions:
Where is your customer in the thought sequence?
Where is the traffic coming from?
What conclusions do your prospects need to make before buying?
What are their pain points?
What do they value?
I've been helping you in our last series of posts with your Content Marketing Plan (click links below to catch up). We've talked about your story and your business model. So let's continue with "the book on your business" taking advantage of question four above to organize and write the next chapter, Our Prospects' Problem.
Discover Customer Pain Points by Understanding Their Problem
The secret to conversions online is the connection you build with your prospects. It's the fuel that keeps them on your site and moves them to a sale. It isn't about you, but the problem your customers have. The one you can solve. If you know what that problem is, then you can create content that will motivate them.
Here are the questions I ask of new clients in my Web Creative Brief to get at the problems they solve for their customers.
When describing your ideal customer, what is the major "pain," problem, or need they have related to your business.
What is the solution they're looking for?
What motivates and inspires this audience?
What keeps prospects up at night?
If you get this chapter of your plan right, your ability to get your prospects' attention with content that makes sense to them becomes much easier. Relieving pain is a powerful motivator. More powerful than offering pleasure. In other words, it's easier to get attention when you're promising to relieve a person's migraine than it is offering the fun of an inexpensive vacation package.
And remember, the internet was invented for people to connect with each other, share information, answer questions, and solve problems. If your website, emails, and ads solve your customer pain points at the time they're most vulnerable, your chances of getting to a yes on your web pages increase exponentially.
So how what might this look like in real life?
For the "Our Prospects' Problem" section in my content marketing plan, my prospects' (business owners and marketing managers) problem is that they have a hard time getting the words right on their website. They don't understand the kind of copywriting that moves visitors to conversion.
They come to my website considering a site revamp. They've heard or read in their trade journals, newsletters, and industry tip sheets that content marketing is important to a successful online presence.
They're learning that effective content marketing demands sales messages that are visitor-centric. Copy that moves their website visitors to a conversion. But they are at a loss…they don't know how to turn their traditional brochures and flyers into effective online copy. That's their pain. That's my prospects' problem.
Bottom line, business owners and marketers often don't know the secrets to creating and publishing content that generates profits. The ones that know they have a problem search for answers. Hopefully they find me.
Whether you're a banker, financial planner, lawyer, manufacturer, or software provider, you should think hard about what your customer pain points are. If you can answer their questions, give them reason to believe that you can relieve their pain, then you'll keep them on your website. That gives you a much better chance of converting them to customers.
Solving problems…isn't that what business is all about!
Until next time.
Nick
Previous posts from first to last helping you write the book on your business, the Content Marketing Strategy Plan:
"Content Marketing Plan? Why Bother, It's All in My Head"
9 Brand Story Idea Joggers to Help You Connect
How a Business Model Sets Up Your Content Marketing Campaign
Find out more about me and my content writing services here. Subscribe to my email for tips, strategies, and online writing secrets. Also, if you Like my Facebook page, you'll get content marketing ideas from experts all over the internet.