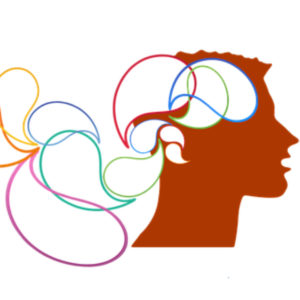 A content marketing plan? No, a great read about your business! What...?
We've been talking in previous posts about the nature of the web. How you must change the way you think about marketing to take advantage.
Your customers are actively searching for exactly what you offer. And you don't have to push your message out with TV, radio, or print media for them to find you. Paying for expensive traditional media channels as your only option is no longer necessary. You own your website and blog and your social media pages are free.
I call this the web's natural tailwind. And to ride it, you must think "customer first" as you create your sales messages. That's because it's the thought process of your customers in their own words that drive their search. So, if you can match their words in your marketing, you're more likely to get found.
But how do you know what content to create?
Your Content Marketing Plan
When I was in book publishing, there was one thing I reminded my authors about over and over. It was that their writing must be as clear as possible because they aren't there with their reader to explain what they mean.
Think about that. In face to face selling you're there to answer questions and check out body language to see if you're getting your point across. That's not so when your prospect is reading your sales messages.
You may have everything you need about your business in your head where you can draw on it easily when your prospects are right in front of you. But online you must anticipate their thought process. And that takes planning.
That coupled with the myriad channels available to you online makes content marketing planning even more important. Business owners frequently ask me, "We've got websites, blogs, Facebook, LinkedIn, PPC, SEO…What exactly is it all? What should I do?"
To answer their question, I suggest an overall Content Marketing Strategy Plan. Here we breakdown everything you need to understand what's available to you relative to your specific business. You may not use it all at once, but knowing the full catalog of media and how you can take advantage of each clarifies your journey into content marketing.
It's like writing a short book about your business. Let me explain with each "chapter" of a typical plan:
1. Your Marketing Story
We've all heard how you must differentiate yourself from your competition to get visitors to act online. The place we start is with a history of you and your business. (See how I mentioned that I was a book publisher above? That's described in the Marketing Story in my NKB Marketing plan.)
2. Business Model for the Campaign
How do you do business? Are you a brick and mortar business? Do you sell online only? Do want your website visitors to call? To come to your store? To buy online? How you transact business informs us as to the content on your site and in your social media.
3. Your Prospect's Problem
What is the problem your prospects have that keeps them up at night but that you can solve.
4.Your Solution
How do you solve their problems? Why are you better than the competition? Answering this question leads to your Unique Selling Proposition (USP), very important in online marketing.
5. Buyer Personas
Who exactly is your best customer/prospect? What do they want? How do they think? What are their ages, where do they live, what's their financial status?
6. Content Strategy
With all we have learned and recorded above, what kinds of content would interest our prospects/customers? What answers do they want? What do they want to know?
7. Website
Purpose of your website. What do we want from it: phone call, subscription, donation, purchase? Along with the usual homepage, about pages, and contact pages, what sales pages will we need for your products/services? Here we might create a site map for your improved site if we think changes should be made.
8. Social Media Channels
How do we get attention on social media based on our content strategy and story. Which channels will be most effective? Where does our audience hang out: Facebook, LinkdedIn, Google +, Twitter, Instagram?
Also, should we consider paid social media?
9. Blog Marketing
Now that we have a content strategy, we must plan the subjects for our articles and the frequency of blog posts.
10. Email Marketing
We'll talk about how email marketing can work for you. What service should we use: AWeber, Constant Contact, Mail Chimp? From our content strategy we'll decide what we should distribute thru email: blog posts, specials, deals, a newsletter.
11. Google AdWords & Remarketing
These are the Pay Per Click (PPC) options available on Google. This can be an effective way to get hot prospects to your landing pages to take action right away.
I took the above subheads from the actual Table of Contents for content marketing plans I have done for clients. You may think you have all of this in your head, but writing it down helps you organize your marketing so you aren't wasting time and money on hit or miss content that doesn't work.
And writing it down gets your business in the habit of writing in the first place. Your content marketing plan is the story of your business. Your history, your products, your customers, and how your messages get published.
In fact, you'll find words and phrases in your plan that you'll use over and over again in your marketing. You'll start the process of creating your own company vocabulary. One that explains why you are the best company to do business with.
Call me and I'll help you write the book on your business. Our content marketing plan will describe each online media so you understand what's available to you. And, we'll incorporate it all into your specific business.
Until next time,
Nick
Find out more about me and my content writing services here. Subscribe to my email for tips, strategies, and online writing secrets. Also, if you Like my Facebook page, you'll get content marketing ideas from experts all over the internet.