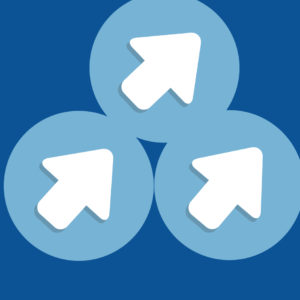 As I discussed in our last post, I believe that riding the web's natural tailwind is the fast track to success for your business or institution online. It's like an airplane taking advantage of the natural order of things, the prevailing winds, to get to its destination faster and cheaper.
The nature of things online, the web tailwind, is that people are actively searching for what you have to offer.
The thing is, to take advantage you have to get found online. This is what we call search engine optimization or SEO. Search Engine Land says Google is controlling 65% of search. So it seems logical that if we knew Google's rules for page ranking, we could follow those rules to increase our chances of getting to page 1.
Well, we can know those rules. All we have to do is ask! And I did, in effect, writing rather extensively about this subject in previous posts.
I now offer those pages to you. Take a look and hopefully you'll get some valuable insight so you can improve your pages and get your website found online.
Get Found Online with the Google Search Quality Rating Program
In these two post, I introduce you to Google's own methods for determining a high quality website. Taken from a list of 23 questions Google asks themselves as they develop their search algorithms, I picked what I thought were the most important ten points.
Rethinking Google SEO, What You Should Know
Get an A From Google in High Quality Web Content Part II
A few months later, I got ahold of Google's "General Guidelines" as a PDF. It was like getting advanced knowledge of exactly what the search engines were looking for in quality web pages that rank.
In this post, you can get your copy of the guidelines along with valuable insight as to why your webpages might not be working. Google calls its Your Money or Your Life (YMYL) test.
The Secrets to Star Quality Webpages
I wondered in this post whether you could write quality pages no matter what your business. A small city lawyer? An insurance agency? A mid-sized manufacturer?
What's a Quality Web Page? Don't Ask Me, Ask Google
Here's the last of three posts where I reveal for you more of Google's characteristics of quality web pages. You'll find, among other things, why content is more important than design to Google's evaluators.
3 More Characteristics of High Quality Web Pages
Then, finally, I'll sum up and give you examples of websites that I think meet Google's criteria for quality. Use these sites as templates for the content on your website.
Google's Highest Quality Web Pages. Do You Qualify?
Quality content is the main way to get found online. There are other SEO techniques that are important: keywords, title tags, meta descriptions, and links.
But consistently riding the web's natural tailwind demands quality first. I hope the posts above will help you understand more precisely what quality means in the real world of search.
Until next time,
Nick
Find out more about me and my content writing services here. Subscribe to my email for tips, strategies, and online writing secrets. Also, if you Like my Facebook page, you'll get content marketing ideas from experts from all over the internet.