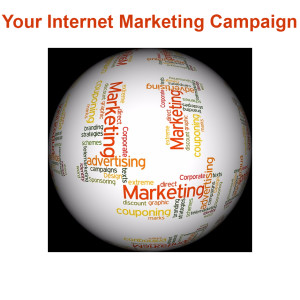 The advice you're getting from your trade associations and marketing seminars leads you to your first internet marketing campaign. They say to get on Facebook where your audience is. Use search engine optimization to get your website found. Email to stay in touch. Blog to create content for your content marketing. And don't forget PPC.
So you've decided it's time to get serious about an internet marketing campaign. Your customers are online and you know you should be there, too. But it's a dizzying array of media and advertising opportunity. Where do you start?
Let's pretend we're developing a plan for you. Here are 5 things you should know as we talk about an internet marketing campaign for your business.
The Elements of Your Internet Marketing Campaign
Which Social Media Should My Business Be On?
We'll assess and clarify the specific mission of your social media marketing using my NKB Social Media Marketing Best Practices method.
Planning
Completing a Social Media Creative Brief
Researching your current marketing materials and reviewing your competition
Creating a business model
Determine Primary and Secondary goals from my NKB 8 Social Media Objectives
Select the best channels to reach our goals: Facebook, LinkedIn, Twitter, Google+ etc.
Determine sources of curated content
Implementation
Build your brand organically on free media.
Improve your social media company and personal profiles
Advertise with Pay Per Click (PPC) on Facebook, LinkedIn etc.
What are Google Adwords & Remarketing?
AdWords gets you listed at the top or bottom in the paid ad sections of the Search Engine Results Pages (SERPS). You pay only for clicks to your landing pages. Our planning includes keyword research for ad and landing page creation.
Remarketing lets you show ads to people who have visited your website. Here we assess and clarify the specific purpose of the ads in helping you reconnect with your website visitors.
How Do I Make Sure Qualified Buyers Find My Website?
This is Search Engine Optimization, or SEO. We decide on the keywords that qualified buyers would use when they search for your products. Then we determine the web pages that should be optimized by repurposing existing content and including keywords in the right places on the page and in the meta data.
What Good is a Blog?
We use your blog to provide content for your internet marketing. It's a great way to answer your customers' questions, engage them with expert advice, and help them solve problems with your products and services.
With regular posts, your audience will look to your business as an authority. Your blog also leverages fresh content to drive your Social Media Marketing. I can teach your marketers how to write a blog or I'll write posts for you.
Why is Email Marketing a Good Thing?
Email is a great way to stay in touch with your clients and prospects with up-to-date information, tips, and advice. You can not only use email to send a link to your blog posts, but you can also schedule a weekly, monthly, or quarterly newsletter.
Some email service providers are AWeber, Constant Contact, Mail Chimp etc. These services are opt-in email where people have to subscribe to your list to receive emails. In other words, they give you permission to keep in touch.
So there's a quick overview of some of the elements of an internet marketing campaign. Think of it as gaining attention with social media, establishing your authority with your blog, and closing the deal on your website. Look for more on each element in future posts.
Until next time,
Nick
Nick Burns is an SEO web writer specializing in persuasive copywriting and content marketing. He provides clients a winning content strategy plus the special web writing to make it work. You can contact Nick here.